About Us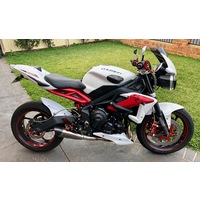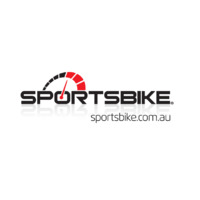 SPORTSBIKE - Where passion meets performance.
Street machine or track weapon - customise your ride from our huge range of high performance parts and accessories.
Contact details: info@sportsbike.com.au / 02 9836 0774 / +612 9836 0774
High Performance Aftermarket Parts and Accessories Superstore. Motorcycle accessories for riding, racing and having fun on two wheels! We are an Australian based retailer of some of the highest quality motorcycle parts and accessories available on the market today. We ship both domestically and internationally so welcome customers from all over the globe.
OUR VALUES: Since 1996, SPORTSBIKE has been selling motorcycle accessories for road riders, road racing, track ride days and motorcycle racing teams at all levels. We offer an authentic personalised service with transparent information right across our range of highest quality products. With a commitment to after sales support, we aspire to deliver a rewarding purchasing experience with the confidence kowing that we are here to support you throughout the life of the products you purchase from us. We are dedicated and committed to all our customers who use our products.
OUR PRODUCTS: SPORTSBIKE presents a range of highest quality products with a broad range of application across road riding, off-road riding and racing disciplines. Our manufacturers products are tested in the uncompromising extremes of motorcycle racing competition around the world and are used by teams in Moto GP, World Superbike, World Supersport and in many National Championships. The products are contiually refined and developed to the highest standards by well established companies.
We are a family company, dedicated and committed to our customers and the riders who use our products. Like you, we are passionate about what we do, as one of our customers said: "What I like about SPORTSBIKE is their commitment to motorcycling, not just as a business, but as a passion".
In our webstore we present a broad range of the products from many of the worlds top manufacturing houses.
Phil Chain
Director
Sportsbike is part of the QOL Investments Pty Limited.
Sportsbike Registered Business Nunber: ABN 33 609 691 876.
Sportsbike Performance Registered Business Name: T8922514.
The word 'SPORTSBIKE' is a Registered Trade Mark owned by QOL Investments Pty Limited.
The word 'SPORTSBIKE' is Registered as Trade Mark Number 1175137.
QOL Investments Pty Limited trade as Sportsbike and Sportsbike Performance.
QOL Investments Pty Limited ACN: 609 691 876 and ABN: 33 609 691 876